1 June 2018
Welcome to Helsinki and Kruuna!

Greetings from a sunny Helsinki with Per-Olof Nyström's fabric Helsinki-Helsingfors.
We recommend the current exhibitions at The Finnish Glass Museum in Riihimäki:

Kerttu Nurminen in glass wonderland
18.5. - 19.8.2018

Helena Tynell love for glass - and light
18.5.2018 - 28.10.2018
Kruuna proudly presents a collection of ceramics by Kyllikki Salmenhaara (1915-1981) on view in our shop and here. All pieces are for sale.

Kyllikki Salmenhaara's work bears the stamp of intense, unaffected beauty. Her aim is a classis simplicity of form. She avoids all superficial effects. She never attempts forms to which clay does not naturally lend itself. Her objects are unpainted, coloured only by glazing with special oxides. She has studied the chemical compositions of various blends of substances and her achievements in glazing experiments are regarded as real marvels.
Kyllikki Salmenhaara is exceptionally enthusiastic about her work. She makes all her pieces personally and this accounts for their singularly high quality.
Oili Mäki, Finnish designers of today, WSOY 1954.
KYLLIKKI SALMENHAARA - at the moment perhaps the foremost name in Finnish ceramics - has been clearly inspired by Finnish nature. She gives her bowls and her softly shaped vases a Surface reminiscent of birch bark, autumn leaves, reindeer lichen or the original pattern in Finnish granite. Her art, however, is not pointedly national: it has full universality. Salmenhaara represents purely ceramic creation, the mass, form and glaze making a complete whole just as her different pieces together show unusual homogeneity and quality of production.
Benedict Zilliacus, Finnish designers, Suomen Taideteollisuusyhdistys.
Best regards,
Pasi Pusa
+358 40 5509001

Kruuna Finnish living
Maurinkatu 8-12
00170 Helsinki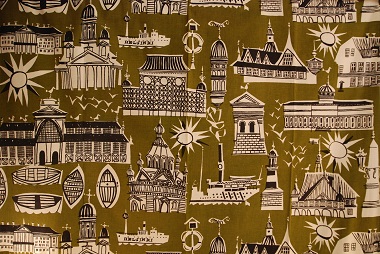 Per-Olof Nyström: Helsinki-Helsingfors Printex Oy, 1951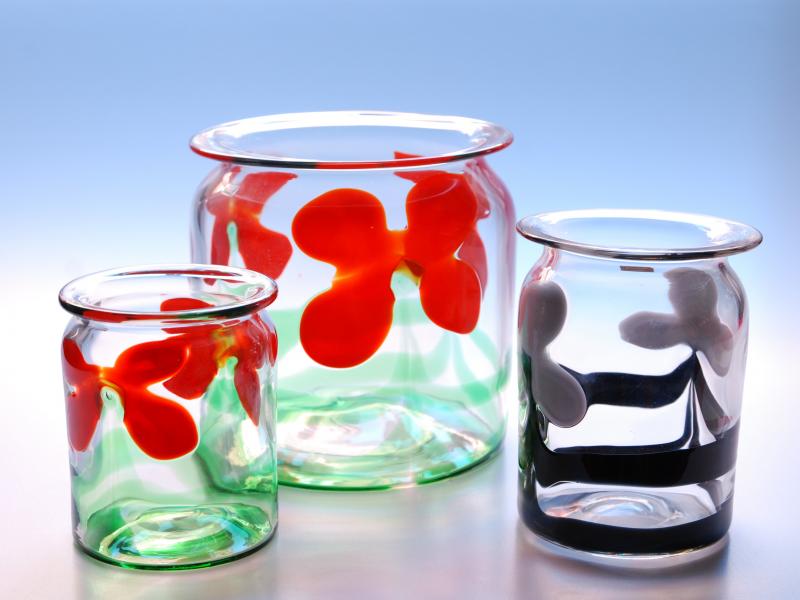 Kerttu Nurminen: Hilla Nuutajärvi, 1968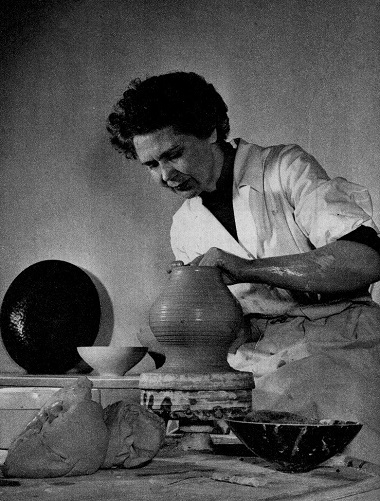 Kyllikki Salmenhaara collection for sale in Kruuna.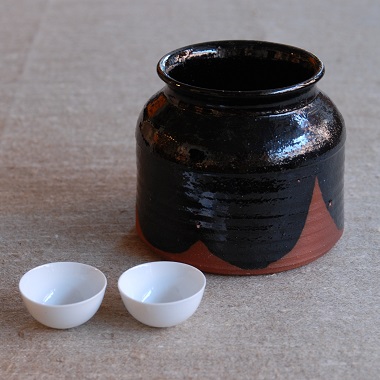 Kyllikki Salmenhaara: vase, Finnish red clay.